Foodland Grocery
We are your friendly neighborhood grocer committed to quality, affordability, familiarity and accessibility. We strive to make our customers feel welcome when they come to shop in our store and work hard to ensure the most efficient and enjoyable shopping experience we can offer.
Gardendale Foodland is located on 1014 Main St. Gardendale, or also known as Village Green Shopping Center. In 2019, Gardendale Foodland had major renovations and updates, to better serve our customers and our community. Our full service grocery store features several specialty departments like our Deli and Bakery, superior Meat department, quality meat cut fresh daily, fresh ground beef daily and our impressive produce department.
Our customers can always count on being greeted by a familiar and friendly face when they walk in our store as many of our employees have been serving Foodland customers for many years. We are committed to quality, affordability, and accessibility. Our goal is for every customer that walks in the door to feel welcomed. Cleanliness and Friendliness is our key. Foodland is a family owned, Alabama business and our focus is always on the community we serve and the families we feed. We appreciate every single customer and employee. We Thank You For Shopping Gardendale Foodland to fulfill your family's needs.
Our Mission: "To create positive experiences for our customers and team members by Doing the Right Thing Every Day!"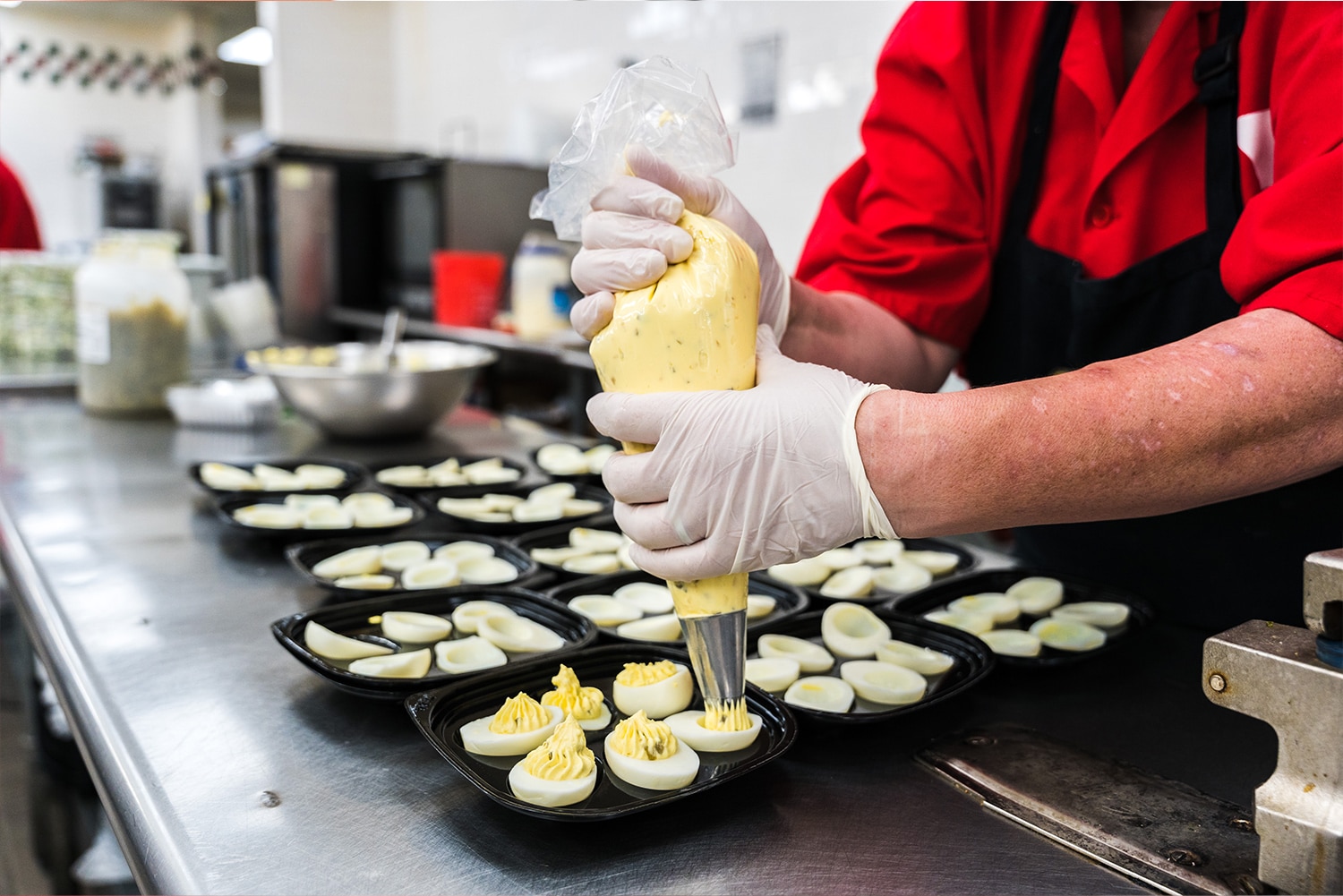 Foodland takes pride in hiring kind and respectful members of our communities, and truly think of our employees like family. We value our customers and strive every day to provide you with the most enjoyable shopping experience possible.
Thanks for shopping with us, and we can't wait to see you on your next trip to Foodland!